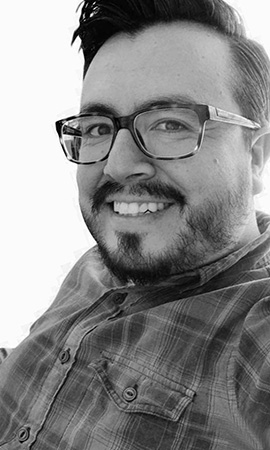 Carlos Huerta
/ Director General
Director General
Desde 2007, he participado en mas de 200 producciones (comerciales, videos musicales, documentales, cortometrajes y largometrajes). En el núcleo de Bulbo Media se encuentra un equipo de colaboradores y asociados con la experiencia necesaria para darle identidad y forma a las producciones, abarcando enteramente la cadena de producción, desde pre hasta post-producción.
08 participaciones en cortometrajes nominados en diferentes festivales entre 2014/2019
Estas participaciones incluyen nominaciones nacionales e internacionales
04 Participaciones en cortometrajes ganadores en diversas categorías
Estos premios fueron otorgados a nivel nacional e internacional
Our Team
We set up teams to shape your identity, push your idea & manage the workflow from pre- to post production.